{staff.name}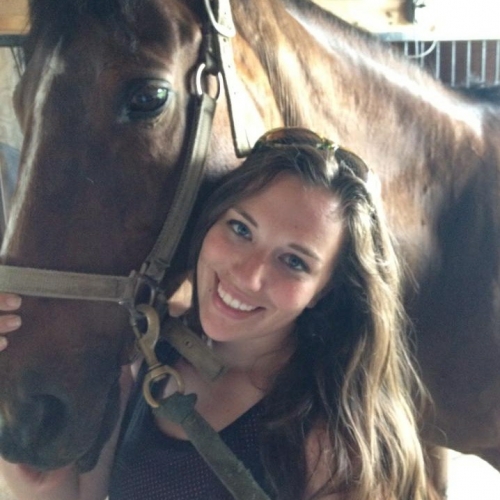 Annie Levin
Purina Lifestyle Production Specialist
Annie Levin grew up in Gahanna, Ohio. She started taking riding lessons at a Hunter Jumper barn at the age of 6 and competing on the circuit at 8. She immediately found her love and passion for horses. Annie wanted to expand her riding education in other disciplines such as, Jumpers, Dressage, and Cross-Country. She also was a member of 4-H where she showed horses and sheep. Annie graduated from The Ohio State University where she studied Animal Science with a minor in Farm Management. Her specialized course work included Equine Anatomy and Physiology, Equine Feeds and Feedings, Ruminant Nutrition, Equine Judging, and Reproduction. She was part of the Equine Research Team and a Member of the Ohio State Horseman's Association. After graduating from Ohio State in 2012, Annie worked for Bella Vista Equine Veterinary Services in Columbus, Ohio as a veterinary technician for 4 years. Annie worked extensively with lameness, Digital X-ray, Ultrasound, Gastroscopies, emergency medicine, and diet formulations. She gained expert knowledge on the nutritional needs for horses of all ages and disciplines, as well as special needs horses. Nutrition quickly became a passion of hers.
Annie joined Purina and the team at HC Summers this past December where she works with farm and pet owners to provide expert nutritional knowledge and guidance for all species.
In her free time, Annie enjoys riding, spending time with her dog Tucker, hiking, kayaking, working out, cooking and spending time with family.

If you have any questions regarding the nutritional needs of your animals feel free to contact Annie directly.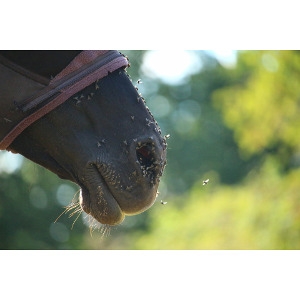 Offer excludes Bronco. Must present coupon at time of purchase. Not valid with any other discounts or sales.
Valid: 05/20/2019 - 05/31/2019
Offered By: HC Summers Feed & Supply
Get your flock off to a healthy, strong start with Purina Poultry Feed. Must present coupon at time of purchase. Not valid with any other discounts or sales. Offer valid on in stock feed only.
Valid: 05/20/2019 - 05/31/2019
Offered By: HC Summers Feed & Supply